To date, cW4k has funded and delivered over 30 sustainable wells and water filtration projects in Africa. Those include:
Lukasa Well Project – Zambia, Africa
Thanks to a recently completed clean water project in Lusaka, the capital of Zambia Central Africa, the 400,000 people of the Messi compound, which are mostly children, now have access to clean, safe water. The freshwater will allow for thriving agriculture, food, and energy production.
Most importantly, it will cut down on waterborne diseases and allow the children healthy development and a better chance at survival. The project was carried out by Bishop Benson Chiwoma and local contractors funded entirely by CannedWater4Kids. Watch this video to tour the project and village with Bishop Benson and friends.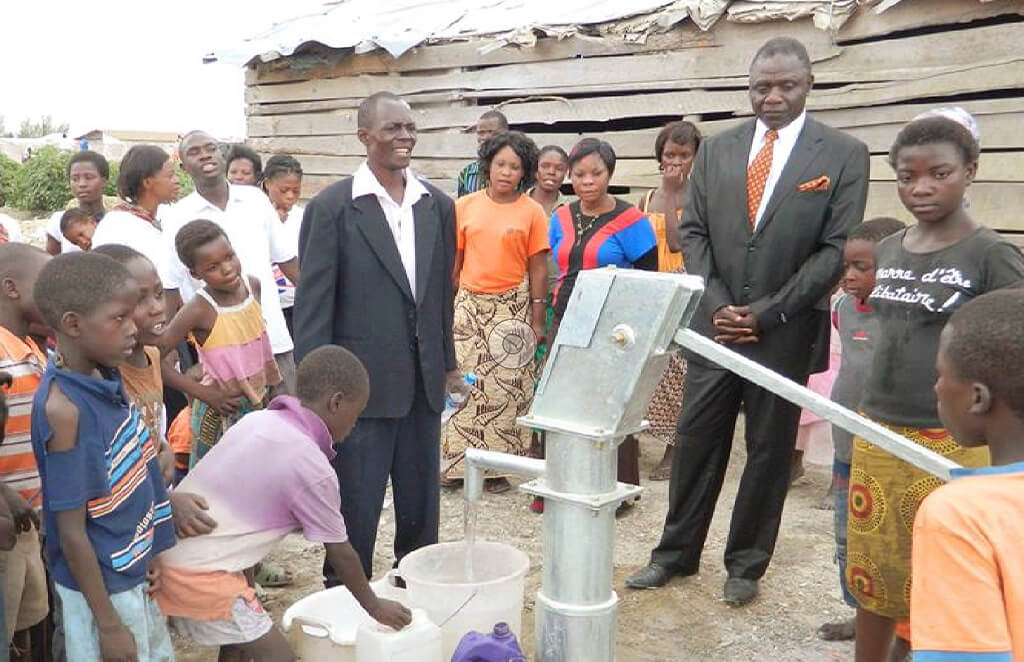 Point of Grace Academy – Kenya, Africa
The Point of Grace Academy resides in rural Kisumu along the shores of Lake Victoria. This region is known for having some of the highest levels of HIV/AIDS in all of Kenya. While the school sits on the shores of Lake Victoria, clean, safe water is in scarce supply. Raw sewage, heavy farm runoff, toxic chemicals, and algae blooms have rendered the water unsafe. Consequently, the population, especially school children, have suffered from numerous diseases caused by unsafe water: diarrhea, worm diseases, skin, and eye infections.
The long, often dangerous journey to find clean, safe water pulls children away from school and learning. Thanks to cW4k, help is on the way! We've committed to funding the delivery and installation of a sustainable state-of-the-art water filtration system.
Our investment: $15,000. Impact: Clean, safe drinking water for 800 students and two neighboring villages- 2,500 people.
Christian Calvary Mission & Farm – Zambia, Africa
A new well provides clean, safe drinking water and irrigation for gardens that provide food for orphans, widows, missionary inhabitants, and poor in the community.
Make a donation
One dollar or a thousand, each donation makes an impact.
Buy CW4K water
Perfect for home, boardroom, office, school, hospitality & vending
Become a Sponsor
Be seen as a key supporter of CW4K. Increase brand exposure.