CannedWater4kids (CW4K) podcast library
Here is a collection of Podcast appearances that are helping us to get the word out. Take a listen.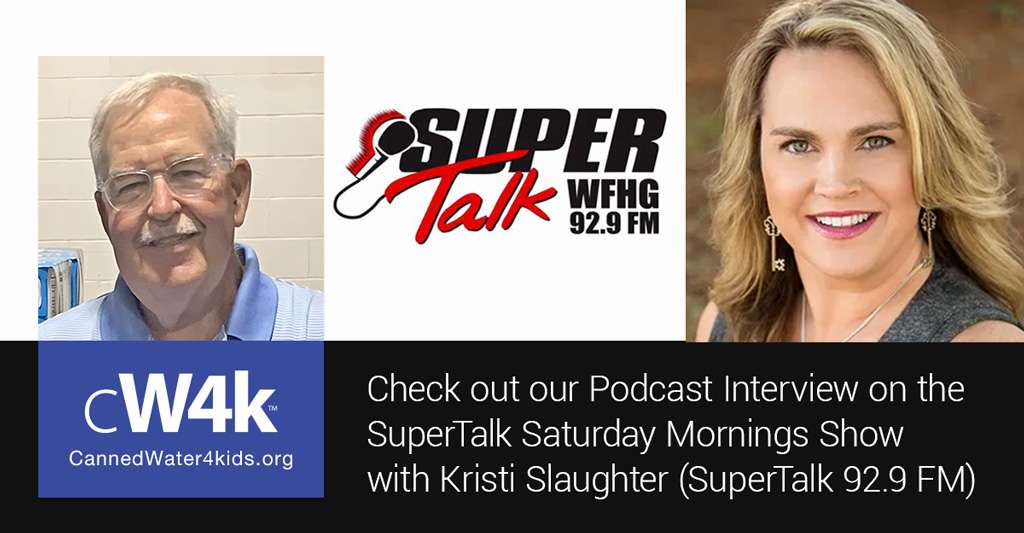 Kristi Slaughter, host of SuperTalk Saturday Mornings on WFHG 92.9, interviews Gregory Stromberg, Founder & CEO of nonprofit CannedWater4kids. According to a UN World Water Report, a child dies every 21 seconds from a waterborne disease. CannedWater4kids (CW4K) is trying to change that. In this episode, Greg discusses his inspiration for the charity, how the group is saving children worldwide, how CW4K canned waters became the "beverage of human kindness," and what lies ahead.